GIVE YOUR CHILDREN A
21st CENTURY 
HIGH-PERFORMANCE LIVING LEGACY 
Guide & Inspire Your Children & Grandchildren to be Successful, Happy, Healthy, & Fulfilled
IT TAKES A COUPLE OF MINUTES A DAY
1-5 MINUTES A DAY
   IS ALL IT TAKES
*  TO PREPARE YOUR CHILD FOR THEIR FUTURE SUCCESS
*  TO CREATE & STRENGTHEN NEURAL NETWORKS IN THEIR BRAIN
*  TO GIVE YOUR CHILDREN A LEGACY THAT IS PRICELESS  
21st CENTURY PARENTING REQUIRES MORE
PLAN - PREPARE - PROTECT
#1
CLARITY
Have a 21st Century Roadmap
The Parent's Job has changed in the 21st Century.  It's no longer about basic survival.  
Today, parents need to provide children with more than food, clothes, a roof over their heads, public school and extracurricular activities.
What more?
Skills + Achievement + Fulfillment 
Our High-Performance Legacy program helps you intentionally do that so your children have the edge. It is based on research and best practices from psychology, neurology, education and business.
Until now, parents of Highly Successful Adults accidentally created high-performance habits early in their childhood.  Their children learned at an early age how to maximize their skills and abilities.
They gifted their children with specific advantages that pay off for the rest of their life.  
You don't have to figure it out by yourself. It's challenging enough to learn how to do the basics of day-to-day parenting.  We're here to support you so you know how to help your children maximize their potential and succeed. personally and professionally. 
#2
BE INTENTIONAL
PREPARE, PRACTICE & REINFORCE 
SMALL STEPS DONE CONSISTENTLY
Having an explicit plan will give you direction and options that are customized for your children and are aligned with your values, beliefs and abilities.   
You are likely already doing a lot but primarily focus on day-to-day parenting tasks that require immediate attention.  There's little time for much thought or pre-planning.
Do you have a clear and specific plan, appropriate for each developmental stage, to prepare your children for success in adulthood and avoid the dangers of adolescence? Or, are you just hoping and praying?
Coaching can help. We ask you questions so you can be clear about how to get you and your child to your destination.  What do you need to do differently or  add to what you're already doing?  What life skills and habits do your children need to succeed?  Are you seeing the bigger and long-term picture?
Small steps done consistently is the key.  
We can help you, step-by-step, to identify high performance and foundational skills that are age and ability appropriate.  
#3
BE PRO-ACTIVE
In the 21st Century, parents must be more proactive and anticipatory instead of passive and reactive to prepare children for adulthood. 
Focus on the skills that give your child the edge and advantage as they grow up in the 21st Century.  They include...
Problem Solving, Critical Thinking, & Decision-Making
Communication Abilities
Social Skills
Logic
Our proactive High-Performance program for parents uses a research-based coaching approach that will empower you to influence, provide direction, prevent conflict, protect and guide your child to make better decisions in adolescence and adulthood. 
We understand what children need to feel safe and secure to grow and prosper. In early childhood, they need you to create a strong physical, social, mental, and emotional foundation. They need to master a range of psychological and social skills as they age. They also need to be challenged so they can grow, mature, and acquire the "soft" skills of success. 
WE ARE HERE TO HELP YOU FIGURE IT OUT. 
Factoids:
"Hard skills get you the interview.  Soft skills get you the job."  
Employees with good soft skills are promoted into managerial and executive positions.  Those with good hard skills have a built-in ceiling they reach much earlier in their career. 
WHAT YOU DO TODAY IMPACTS FUTURE GENERATIONS - YOUR CHILDREN, GRANDCHILDREN, GREAT-GRANDCHILDREN...
Your legacy can impact multiple generations of descendants who are coming after you.

You reinforce and set positive patterns in place that can last hundreds of years. 
Did you know that?
THE BENEFITS FOR PARENTS ARE ALSO GOOD:
* LESS DOUBT
* GREATER CLARITY, CONFIDENCE & CONSISTENCY
* REDUCES DOUBT, WORRY, ANXIETY & FEAR
* LESS ARGUING & RESISTANCE
* AVOID REGRETS & RESENTMENTS
* SELF-CONTROL
* PROVIDES A GAME PLAN & STRATEGY 
* REST & RELAXATION 
* TAKES MINIMAL TIME & EFFORT 
* CUSTOMIZED TO YOU & YOUR FAMILY
* SUPPORT
HOW DOES IT GET ANY BETTER THAN THAT???
RESEARCH BASED
Our Parent's Legacy Program is based on research from
psychology, neurology, sociology, 
and education.
It is age and developmentally appropriate.
HOW DO YOU PREPARE YOUR CHILDREN FOR SUCCESS?
THE SMALL MOMENTS COUNT
DO WHAT YOU'RE DOING WITH YOUR CHILDREN.  SOMETIMES FINE-TUNING IS ALL YOU NEED. 
DOING IT IN A SLIGHTLY DIFFERENT WAY MAY GET THE LONG-TERM RESULTS YOU DESIRE. 
BE CLEAR & INTENTIONAL ABOUT WHY AND HOW TO GUIDE YOUR CHILD.
Simple Parent-Child Interactions are Powerful Influencers.  
The legacy you leave for your children is created each and every day. 
YOU SOW SEEDS, WATER,  AND FERTILIZE THEM.  LET THEM GROW.  ENJOY THEM WHEN THEY BLOSSOM. 
EXTEND YOUR TIME PERSPECTIVE
There's more than what's happening in the immediate moment.  Parent's tend to focus on what's happening in the immediate present.
IT'S A REACTIVE STANCE....NOT THE BEST STRATEGY
Focusing solely on the very short-term can set you up for problems & child-rearing challenges in adolescence and adulthood. 
It is Helpful to ...
Know the Medium & Long-Term Consequences
EXPAND YOUR POINT-OF-VIEW  
SEE THE BIGGER PICTURE
SEE THE BROADER MEANING, BENEFITS & CONSEQUENCES
ADD HIGH-PERFORMANCE HABITS INTO YOUR PARENTING PROCESS.
HAVE A GAMEPLAN AND APPROACH BASED ON BEST PRACTICES & SCIENTIFIC RESEARCH THAT CONSIDERS...
• CHILD DEVELOPMENT
• PHYSICAL, MENTAL, EMOTIONAL & SPIRITUAL NEEDS
• BOUNDARIES & SAFETY
• RESPECTFUL PARENTING - RESPECTFUL CHILDREN
• POSITIVE REINFORCEMENT
• POSITIVE DISCIPLINE
• HIGH PERFORMANCE HABITS
Set Your Children Up for Success 
Start with High-Performance Habits 
*
 

GIVES THEM AN ADVANTAGE OVER OTHERS & SAVES TIME

High-performance skills are highly valued in the work-place. Few college graduates have them. It take years to learn and master these habits.

If your children learn and master high-performing habits when they are young, they won't waste time as adults acquiring and practicing those skills.  Doors open quicker and easier for high performers.

They will also have a mindset that set them apart from others. It sets them up for personal and professional success. 
*
 

CAREER EXCELLENCE

High performers stand out from the crowd.  These habits help to make them better at what they do, more confident and trustworthy employees and leaders. It will help them get to the top quicker & easier (if that's what they want to do.) 

Or, be an entrepreneur.

Or, live a creative life.

Or, do the hardest job, stay-at-home parents.
*
 

POSSESS IMPORTANT INTERPERSONAL, WORK & LEADERSHIP  SKILLS
* BETTER RELATIONSHIPS & STRONGER BONDS
High-Performers have the skills to work together with others more effectively and efficiently.  These skills will make them better spouses, friends, colleagues, and employees.  Your child's future partner will thank you.  
*
 

BETTER & CLEARER COMMUNICATORS
*
 BUILDS 

CONFIDENCE & CLARITY
*
 

POSITIVE SELF-IMAGE
* WORK-LIFE BALANCE WHILE MAXIMIZING PRODUCTIVITY
*
 

EASIER & BETTER DECISION-MAKING & PROBLEM-SOLVING ABILITIES
* TIME MANAGEMENT SKILLS
*
 

GROWTH MINDSET
*
 

HIGHER PERSONAL AND JOB SATISFACTION - THRIVES IN THEIR WORK 
*
 

GREATER SELF-MOTIVATION
*
 

SELF-DIRECTED 
*
 

INTERNAL LOCUS-OF-CONTROL

 
Everything in life will likely be easier.
HIGH-PERFORMANCE LEGACY FOR YOUR CHILDREN COACHING
SESSION METHOD: LIVE
PRIVATE SESSION FORMAT: 1:1 or COUPLE
#SESSIONS: 12 Weekly or BiWeekly (Per Track)
SESSION LENGTH: 1+ HOUR 
METHOD: ZOOM, SKYPE, WHATSAPP, OR PHONE
PREREQUISITE: 30 Minute Free Discovery Call
I'm Ready to Discover & Create My Legacy For My Children
PREPARE NOW FOR ADOLESCENCE & ADULTHOOD
THE EARLY YEARS ARE THE GOLDEN YEARS WHEN YOU ARE YOUR CHILD'S HERO. THEY IMPLICITLY TRUST YOU.  THEY LOOK TO YOU FOR GUIDANCE, INFORMATION AND DIRECTION. 
DURING THESE EARLY YEARS, THERE IS A WINDOW OF OPPORTUNITY TO INSTILL FAMILY VALUES, BELIEFS, AND STANDARDS. DO IT BEFORE THE SURGE OF RAGING HORMONES HIT.
WHEN YOUR CHILDREN ARE YOUNG, YOU CAN HELP PREPARE THEM, AND YOU, FOR WHAT'S COMING.  IT CAN PREVENT OR MINIMIZE THE OCCURRENCE OF THE CHALLENGING BEHAVIORS THAT COME WITH ADOLESCENCE.  IN SOME WAY YOU WILL BE CHALLENGED. 
THE BRAIN IS CHANGING
ONCE THE BRAIN TRIGGERS THE NATURAL PROCESS OF PUBERTY, THERE IS RAPID NEUROLOGICAL AND PHYSICAL DEVELOPMENT.  THESE BODILY CHANGES COINCIDE WITH A SIGNIFICANT INCREASE IN THE IMPORTANCE OF  SOCIAL INTERACTIONS, THE LESSENING OF FAMILY INFLUENCE, AND QUEST TO ESTABLISH THEIR PERSONAL IDENTITY.
AN INVISIBLE BUT POWERFUL INFLUENCER
AS ADOLESCENT HORMONES KICK IN, THEY MAY PROFOUNDLY AFFECT YOUR CHILD'S MOODS, EMOTIONS, THINKING, BEHAVIOR, BODY AND IMPULSES.  IF A STRONG FOUNDATION HAS BEEN BUILT IN PREVIOUS YEARS, IT WILL HELP THEM GET THROUGH THIS ROUGH HORMONAL DRIVEN DEVELOPMENTAL STAGE WITH GREATER CONFIDENCE, CLARITY, AND COURAGE.  
THE DRIVE TOWARDS SELF-DETERMINATION
THERE IS A STRONG IMPETUS TOWARDS ATTAINING INDEPENDENCE AS YOUR CHILD TRIES TO FIGURE OUT WHO THEY ARE, WHAT THEY WANT, AND HOW TO MAKE THEIR OWN DECISIONS. THEY QUESTION AND ASSERT THEMSELVES AS THEY TRY TO FIND THEIR OWN WAY.
ADOLESCENTS ARE HIGHLY MOTIVATED TO FIND THEIR OWN ANSWERS BUT THE PARTS OF THE BRAIN RESPONSIBLE FOR REASONING, INFORMATION PROCESSING, DECISION-MAKING AND LOGICAL THINKING (INCLUDING RISK/REWARD SELF-REGULATION CALCULATIONS),  ARE NOT YET MATURE.  
THE DRIVE TOWARDS INDEPENDENCE, PLUS OTHER BEHAVIORAL, INTELLECTUAL AND EMOTIONAL CHANGES ARE NOT ALWAYS EASY FOR  PARENTS TO UNDERSTAND OR TOLERATE.  PEERS WILL LIKELY BECOME THE MAJOR INFLUENCERS FOR THE NEXT DECADE OF YOUR CHILD'S LIFE.  
PREPARE & PROTECT FROM RISKS
BY TAKING THE TIME BEFORE ADOLESCENCE TO PREPARE YOUR CHILD TO BE HIGH PERFORMERS, YOU'VE ALSO BUILT A SHIELD THAT HELPS PROTECT THEM FROM THE RISKS OF ADOLESCENCE.  DEPRESSION, BULLYING, LOW SELF-WORTH, ANXIETY, PEER PRESSURE, AND QUESTIONABLE DECISIONS ARE THE HALLMARKS OF ADOLESCENCE.
YOUR CHILD IS EXPLORING A LAND THEY'VE NEVER SEEN OR BEEN TO BEFORE.  NOT HAVING A MAP TO GUIDE THEM MAKES IT EVEN MORE DIFFICULT.  ADOLESCENTS MAY "TRY ON" DIFFERENT IDENTITIES AND EXPERIMENT WITH RAPIDLY CHANGING VALUES, BELIEFS, STYLES AND SEXUALITY THAT DON'T NECESSARILY STICK AROUND FOR LONG.   
WHAT YOU CAN DO IS TO MAKE SURE THEY ARE PREPARED WITH THE SKILLS AND HABITS THEY NEED TO GET THROUGH THIS TIME AND DEAL WITH WHATEVER THEY FACE.
DON'T WAIT. 
YOU WON'T HAVE THE SAME INFLUENCE ONCE YOUR CHILDREN REACH ADOLESCENCE. 
Your Financial Legacy For Your Family is Much More Than Quantity
FREEDOM FROM STRESS, WORRY & OVERWHELM
$$$ is Nice, but there's so much more. 
WHAT ELSE DOES YOUR FINANCIAL LEGACY OFFER TO YOUR HEIRS? 
YOUR PERSONAL FAMILY LEGACY CAN BE VERY MEANINGFUL & ENRICHING
FULFILLMENT: YOUR WHY, PURPOSE, CALLING & MISSION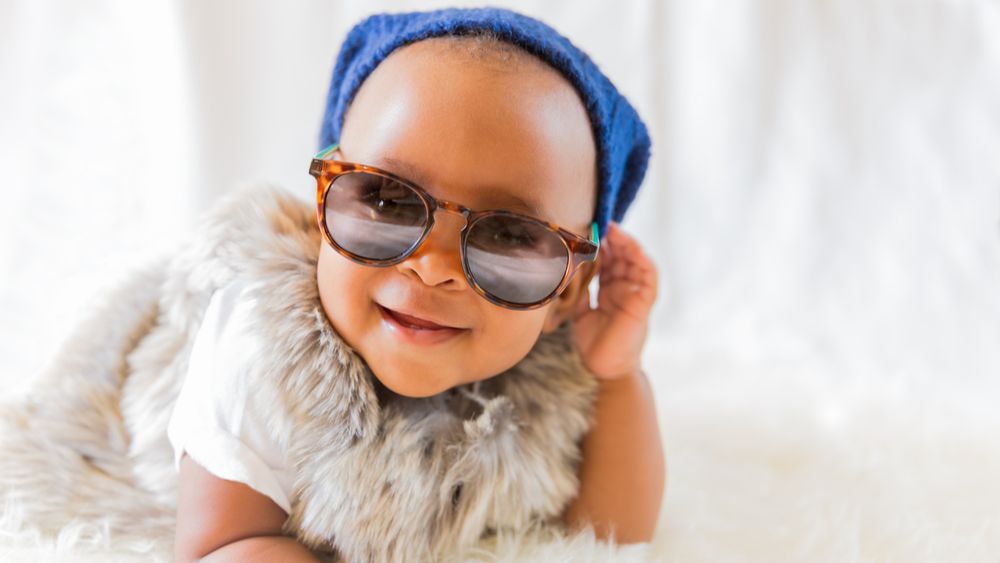 THE LEGACY YOU INHERITED FROM YOUR PARENTS, GRANDPARENTS...
DAILY MEMORIES CREATE YOUR FAMILY LEGACY
GENERATIONAL BELONGING & CONNECTION
What do you want your children & grandchildren to remember about you? 
AS AN ENTREPRENEUR WHAT WILL BE YOUR SPECIAL LEGACY?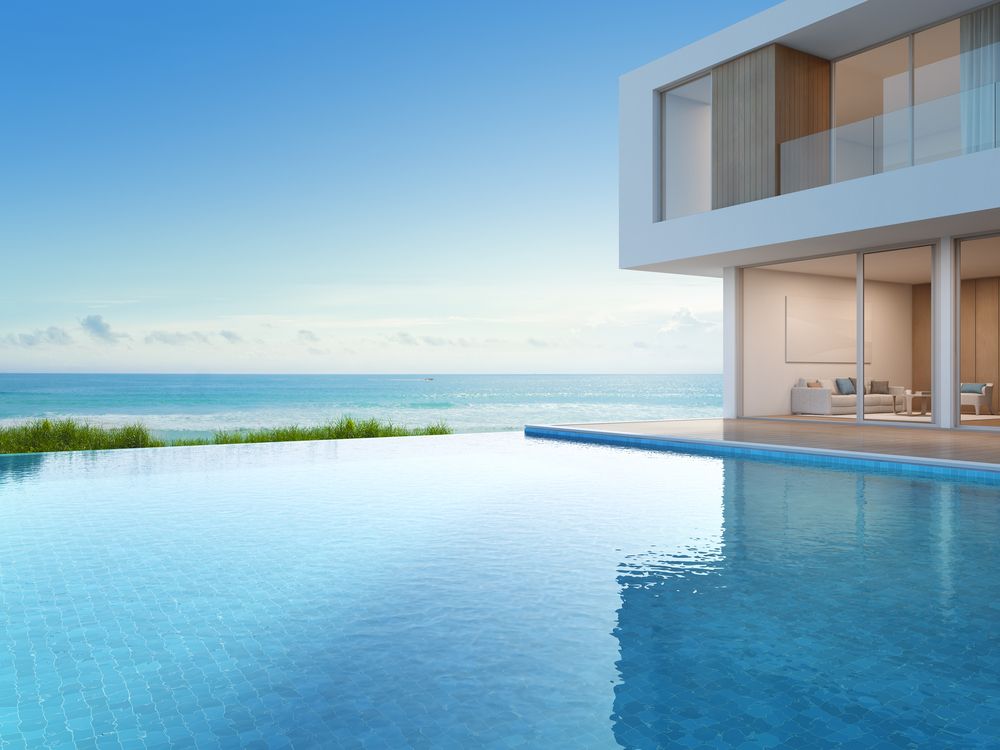 TYPES OF LEGACIES YOU LEAVE FOR YOUR FAMILY
CHARACTER
THINKING 
PHYSICAL
EMOTIONAL
PROFESSIONAL
SOCIAL
MISC.
Your children and spouse may be grateful for the money you leave, but the memories and what they learned from you are priceless. Strangers will remember you for your inspiration, leadership, and innovations that changed their lives and the world.
Life goes by so quickly. Rather than waste any more of your energy, time, joy, and money, you can create the life you were born to have. You can fulfill your destiny.  You can create your future life path in intentional, direct, and pragmatic ways that align you with who you are at the deepest level of your being. That's what gives you drive, happiness, and energy. That is an important part of the legacy you create. 
Be ProActive & Prevent Problems
We now know what habits create a High-Performer.  They are all do-able for you and your kids. 
Leave Your Children a Legacy of Success Based on High-Performance Habits and Positive Parenting Behavior.
Have a Plan & Legacy
Be Clear about what Behavior, Beliefs, Values you are Role Modeling.
Reinforcement of Desired Behavior
Your children are shaped in miliseconds
Identify HP Skills They Need 
Financial Competency & Responsibility - Link Allowance with Job Completion & Competence  
Time : Conceptualization, Orientation, Focus, Commitments, Values, Equilibrium, Schedules & Systems- Present & Future Dreams & Aspirations
Relationship Expectations - Short-Long Term
Rules 
If it only took you a couple of minutes a day to Prepare your Children for Success would you be willing to do it?  
Financial
Career
Relations
Leadership
Loving & Caring
Fulfillment
Time Management
Learning from Mistakes
Learning Process includes learning, mistakes, course corrections,
forgiveness for Judgments
Short-Cuts to Prevent or Get Beyond Judgments - e.g. "Next" "Done" Laughter
Identifying & Discussing Options
Provide Feedback - as a consistent process (to & from child in the process)
What can You Do?
Give your Kids the Habits & Skills of High-Performers
Intentional Parenting
Preventive Approach to Parenting
Have Confidence
Relax - children were significantly more likely to have anxiety and depressive disorders if their parents had an anxiety disorder.
What do Parents Worry About?
Did I Do the Right Thing?
What to Do?
Your Child's Future
                   Self-Esteem
Social Skills
Protecting them from Bullying
Are They Happy
Will they fit in?
What can I do to help my child?
Fear
Stress
Performance 
      Social Life
      Academic
Incorporate & Understand Children's Developmental Needs
(Erickson, Piaget, Maslow, Bowlby & Ainsworth)
Self Identity - Who Am I? Ego - Confidence
Belonging & Love - Intimacy vs Isolation
Structure, Routines & Predictability
Routine
Expectations - Clear Standards (e.g. "This is what we do in our family.")
Safety
Foundation - Physiological Needs
Industry - Work
Clarity
Self-Esteem
Initiative - Independence
Aesthetic - Beauty - Culture
Cognitive Needs
Self-Actualization 
Transcendent - Spiritual
Connection w their Body, Emotions
Course-Correct
Opportunities for Improvement (aka Mistakes)
Giving - Contributing (Parent's Role Model)
How to Get Kid's Cooperation - PreSell
Respectful Parenting vs Permissive vs Authoritarian 
Greeting when they Arrive 
Acknowledge when they Leave
Resilance
Attitude - e.g. Everything happens for the highest good
Ways to Motivate - e.g. Humor, Laughter
Include in Decisions or Responsibilities
Acceptance
Loving & Caring
Show You Value Them - 
Show You Trust Them - 
Give them Freedom to Choose - Choices You PreVet
Playtime 
Benefits for Parents
Give yourself a gift of 
Confidence
Clarity
Balance - Take care of You While Taking Care of Your Children
Reduced Stress
    Worry
    Uncertainty
 Less Conflict & Resistance
Less Parental Overwhelm
Bottom line...
The legacy you leave is within your control.  What do you want it to be?
Our High-Performance Vision for 21st Century Children...
• Character Traits: Confident, Courageous, Happy, Giving, & 
Kind 
• Industrious: Focused, Diligent, Energetic,  Productive 
• Clarity: Alignment, Direction
• Fulfillment: be who they were born to be, live their WHY and purpose 
• Social Skills: More cooperation, Less reaction, resistance & conflict.
• Good Communication Skills
Our Goals for Parents...
• Take care of yourself so you can take care of others 
• Schedule "Me" time - relax, exhale, and recoup 
• Greater Clarity
• Better alignment of your time, behavior, choices, & priorities with what's important to you  conscious, efficient and effective 
 Our program is not about doing more in the same amount of time.